Google's product offerings and services keep expanding, with several that are being tested or in BETA versions accessible to high-profile accounts. In an effort to "democratize" its research process, communicate the latest developments, and make it more open to the public, Google hosts a yearly event where they share insights on what's next. Up until 2019, the event, titled Google Marketing Live, was in-person and invitational to their top partners.
After the success of the 2019 Google Marketing live that we were lucky (and good) enough to attend, the COVID-19 pandemic changed how we conduct business and how we socialize. Several events were canceled, and we inevitably found ourselves attending online summits. Google's annual event was no different, and this year it took place online and was renamed Google Marketing Livestream 2021. We couldn't miss it, so we attended and are back to bring you the most relevant news, updates, and features that will help you stay up-to-date and assist you and your law firm's sustainable growth with digital marketing.
The Livestream went over some critical pillars, covering privacy & security, measurement & analytics, automation, brand growth, and an omnichannel approach. There were also several points and streams on retail that we won't cover in this article as they're not highly relevant for law firms. Let's start.
1. Privacy and security
We recently published an article on the latest privacy-focused updates and gave a detailed overview on what's next. What the keynote speakers focused on began with the new cookieless approach that Google is taking. They confirmed that third-party cookies will stop functioning on Google Chrome and that they're committing to not look for alternative substitutions for their use. Additionally, during the Livestream, Google executives confirmed that they don't use or sell sensitive data and won't use the content you or your law firm creates. At first glance, removing third-party cookies could limit the options and opportunities for targeting, primarily through display ads for attorneys. However, the secure feeling for searchers can create a safer environment that provides better chances for future conversions.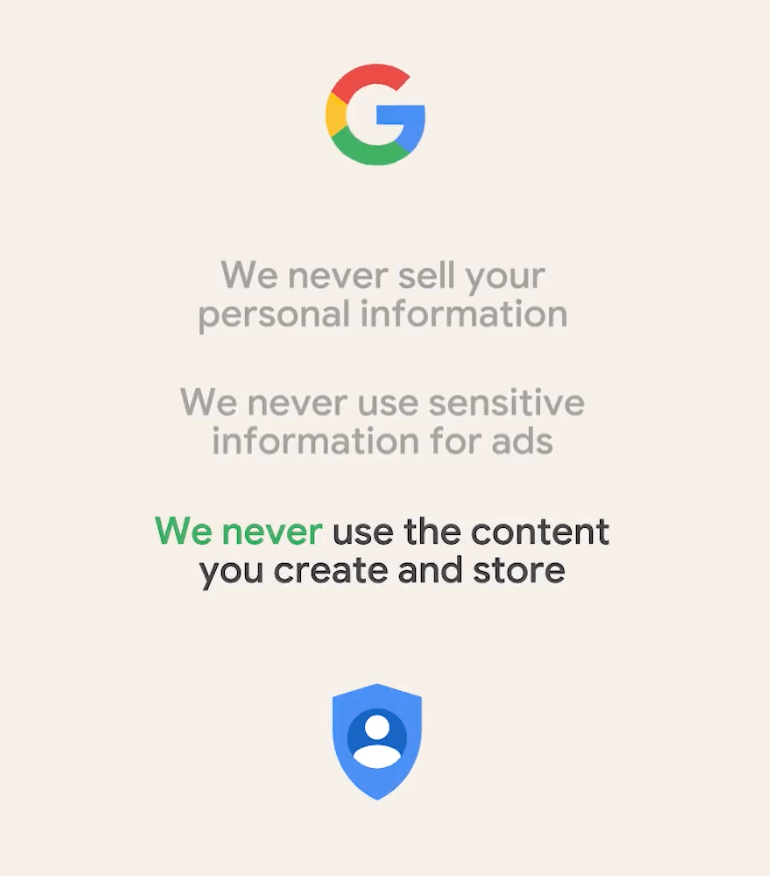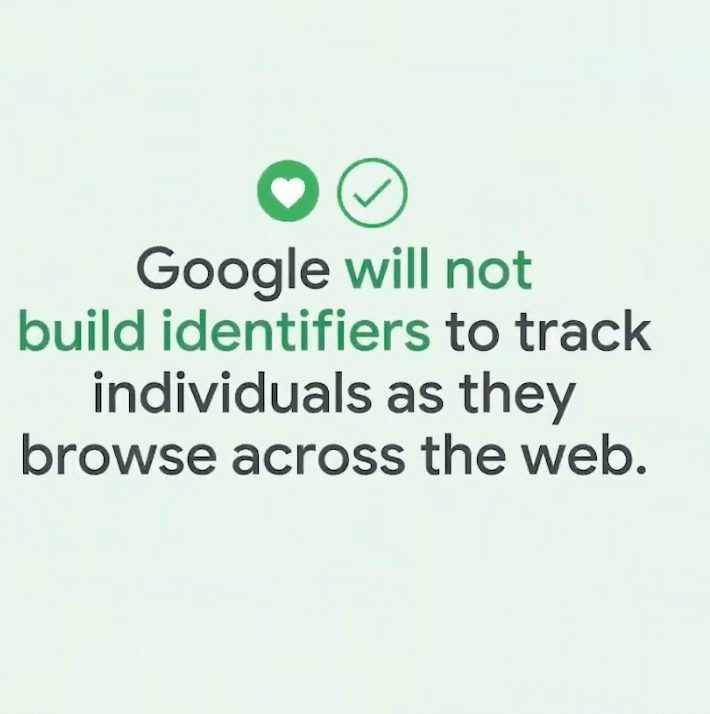 Tips: 
Be on the lookout for new technologies that ensure privacy and security. Starting from safe browsing and the HTTPS protocols (that are part of the Core Web Vitals) to data storage and payment processing (if, for example, you offer online booking for consultations).
Work towards compliance and consent. GDPR has introduced a new ecosystem for privacy, and as it's gaining momentum. We could see it expand in the US.
Most importantly, get ready for the first-party data reality. Leverage your law firm's digital assets, especially your website, to capture user information, such as email addresses, phone numbers, and location.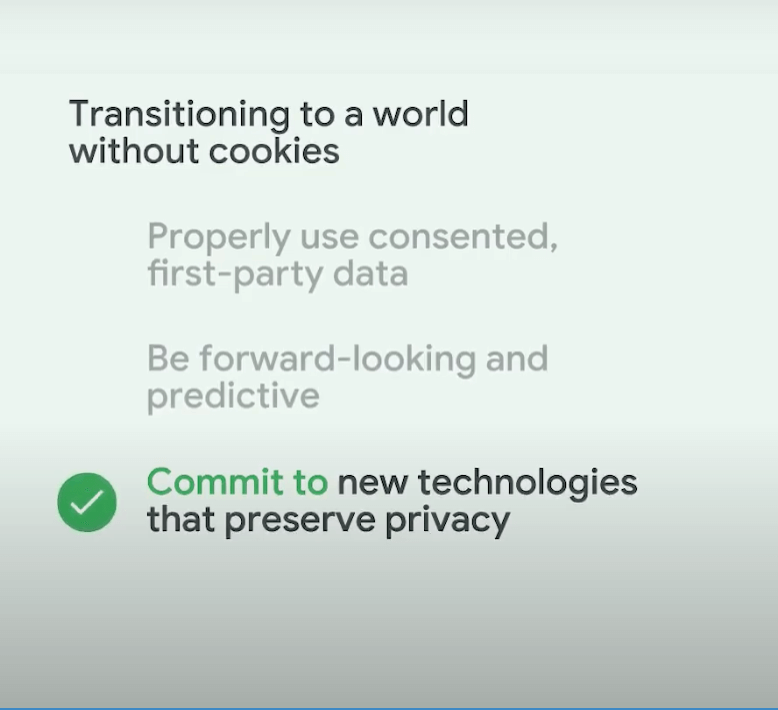 2. Automation
A few months ago, back in February, Google launched a set of AI-triggered recommendations. Those aim to help advertisers like your law firm achieve better results than they would without the help of an expert. You can review our dedicated article for tips and suggestions on what to follow or avoid. During the Livestream, the keynote speakers spoke strongly on the potential benefits of automation and their significance for a complete Google Ads strategy.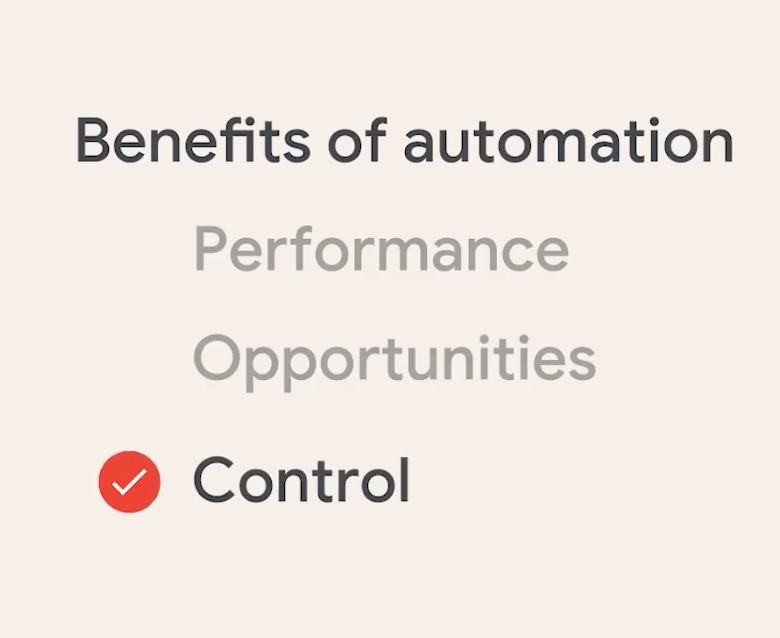 Tip:
Use at least four ad extensions, from the well-known call or location extensions to the gradually launched image extension.
Use negative keywords to minimize room for error and wasting your budget on keywords that don't yield results for your law firm.
Get familiar with Google machine learning and keep an eye on how you can include it in your digital strategies.
Automation can help you act fast and shift when needed according to demand. Broad match uses automation and can help in that direction, but use it consciously and with constant monitoring as it can backfire if not set up correctly.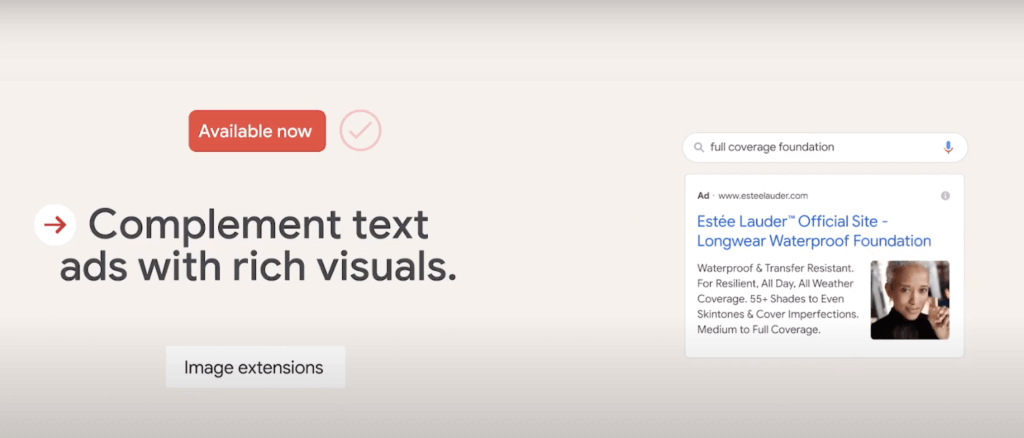 3.  Implement an omni-channel approach
Being present across all different venues, online and offline, is crucial. What's equally vital is providing your prospective or current customers a universal experience, whether they interact with your website or your physical location. Combining forces on both ends will help your law firm stand out and create a seamless customer journey for your clients. In the same context, the keynote speakers emphasized using multiple channels for your paid ad campaigns, including utilizing the search network, display, and YouTube.
Tip: Use your online and offline resources to stay connected with your client base. Get their consent and get in touch in different ways, from emails and phone calls to the more traditional methods, such as memorabilia, that help with community outreach.
4. Measurement and attribution
We are big supporters of measurement and tracking. As an agency, we provide our clients with dedicated tools that help them understand the value they get, their ROI, and allow them to mark and qualify leads. We also participate in the process, from following conversions to listening to calls to identify potential pain points. A few months ago, we created an article on the value of CTA-tracking for law firms, and we are excited to see Google paying attention to measurement and attribution. During the Livestream, the keynote speakers announced that they're working on additional functionality for Google analytics. More tracking options, insights, attribution reporting, and data-driven attribution are just a few of the significant new features they'll be adding. Additionally, they announced that they'd be gradually giving access to Google analytics 4. That's an all-new property, full of new reports. Finally, they insisted on incremental attribution. According to Google (and we're big supporters of the concept), you need to see the big picture, not just the last mile (final click). Attribution can be split into so many steps as the touchpoints of a lead. Consider that a prospect sees your ad on the search network and visits your website but then doesn't convert. Through your retargeting campaigns, they see you again in an in-video ad on YouTube and then again on a website that shows your banners. Now you're top of mind, and, after a couple of days, they come back as direct traffic. The value of incremental attribution would kick in here, measuring what matters.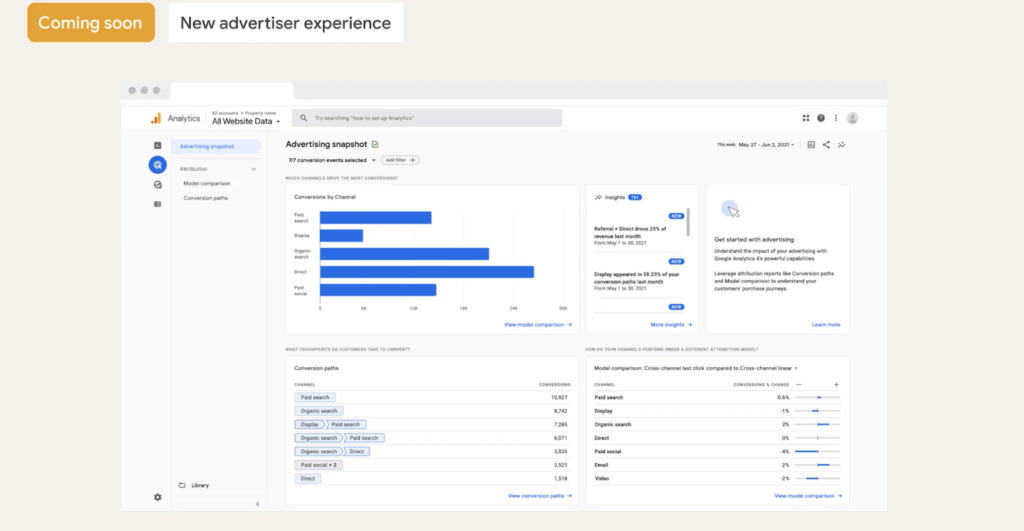 Coming soon: Competitive visibility report. This new report will help you benchmark against competitors and better understand your challenges, opportunities, and untapped potential.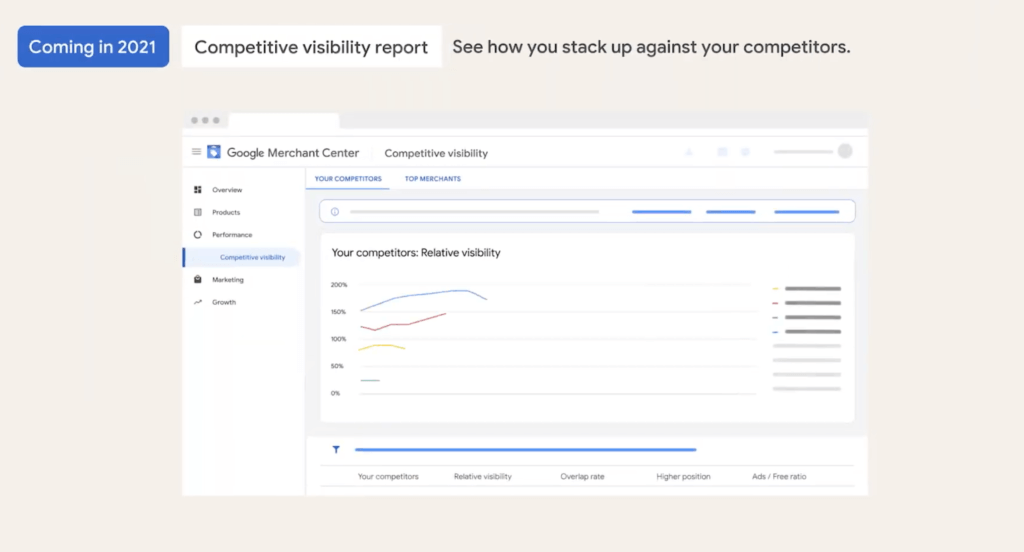 Tips: 
Get started with Google analytics 4. Set it up, monitor the new data and reports, and keep using it with your universal analytics to identify opportunities and areas for improvement.
Build your measurement foundations, track what matters, and combine them with automation for optimized results. This way you'll stay adept and be able to shift according to the demand.
As general feedback and an overall guideline, Google keynote speakers also suggested using your specific characteristics to grow your brand and stand out. If, for example, you run a women-led, black-owned, LGBTQ+, or generally under-represented community, you could (and should) promote it to match consumer demand.
---
As always, it's time for our key takeaways:
Privacy and security are essential for your law firm's long-term success with everything Google. The internet behemoth has committed to safer browsing and less tracking, removing third-party cookies. Your response to that should be better understanding your buyer persona, your clients' needs and behavior, and building for consent and first-party data.
Google is going big on automation, investing heavily and creating features that can help you achieve your goals. Use automation, but first get to know your data and goals and remember: for automation to work correctly, you have to feed it with the correct data.
Measure and track. During the Livestream, Google made it emphatically clear that they're not just encouraging businesses to measure their performance but to use attribution models to help them to invest in campaigns that yield results. In that direction, they're working new reports for features that are rolled out and the Google analytics 4.