If you are looking for ways to increase your Law Firm's caseload, digital marketing is, undoubtedly, the most effective path to take. But how much does it cost? Is my budget enough? Can I achieve significant results? These are some of the questions we come across. 
Traditional marketing is not anymore the first or most effective option for Attorneys. TV is often expensive in terms of production and air time and requires a long-term commitment. The days of billboards as an advertising method that yields results are over. Both because people have changed the way they research and make decisions, the rise of new technologies and devices, and the fact that we live in unprecedented times. Social distancing is a reality, and with limited people on the streets, opportunities are further limited. That leaves us with a rather safe conclusion that digital marketing is the new golden standard for Law Firms that want to maximize their ROI and sign new prospective clients. What's the cost to get involved, though, one might wonder. We won't be getting into specific details for costs and predicted investment needed. Still, in today's article, we'll develop the top strategies you can use to kick-start with Attorney digital marketing, even at a relatively more limited budget.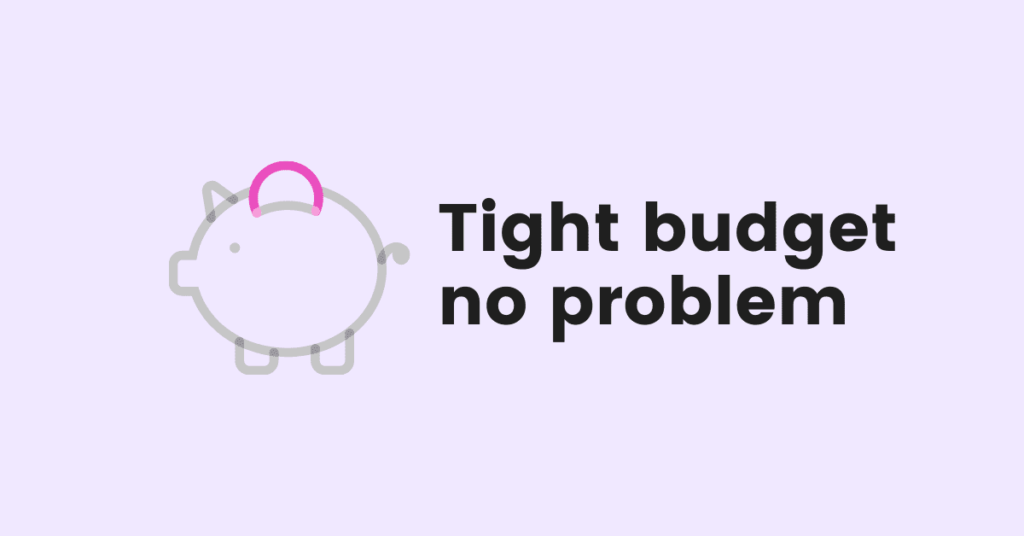 1.The Search Network
That's arguably one of the most expensive digital marketing strategies you can get involved in. Depending on the practice area and location, you might come across keywords that cost $300. That's not always the case, though, and you might be surprised by the opportunities and untapped potential you might come across. If cost-effectiveness is among your top priorities, we'd suggest you look into Google Ads in Spanish. Please don't take us wrong; we don't say it's cheap or that you can start with a couple of hundreds of dollars. We want to point out that with the proper research and strategy, and always depending on your practice area and location, you can find high-intent keywords that are less competitive than in English, and as a result, potentially come with a lower CPC (cost per click). Amid COVID-19, we've seen multiple Law Firms pulling out of their PPC campaigns, and this might signal for "food on the table." If you compare it with the fact that, for multiple case-types, search volumes in Spanish have recovered and are on the rise, it creates a critical opportunity for you to target Hispanic audiences and sign new clients.
2.The Display Network
In a previous article, we presented all the opportunities you can get with the Display Network for your Law Firm. It allows you to get in front of relevant audiences who might be interested in your services. By using the remarketing and retargeting tools it offers, you can show your Ads to prospective clients who have previously visited your website, have specific sets of interests, or have been to places that are relevant to your Law Firm's practice areas. Why do we consider it suitable if you're on a budget? Simply put, it gives you the much-needed exposure at a fraction of the cost of the Search Network.
1.Organic Posting
Social Media are here to stay. Their importance to every business has skyrocketed in recent years, and nowadays, amid COVID-19, people spend increasingly more time on the most critical networks. Your Law Firm's constant presence is vital for your success with digital marketing, and even though organic reach has decreased, it's still relevant and of significant value. It allows you to get in front of people who already like or follow your page/account, it will enable you to showcase the crucial moments of your Law Firm, and it gives an additional, more personalized, option to prospective clients who are in the research phase. Facebook and Instagram are the most obvious options, but there are other Social Media, such as Tik Tok, that could increase your exposure to specific demographics or age groups. If you want to experiment and handle your accounts by yourself, you can gather our blog ideas. We have several articles that will help you and give you guidelines.
2.Facebook and Instagram Ads
Facebook allows you to create custom audiences based on interests, demographics. For example, suppose you are a Law Firm handling Personal Injury cases. In that case, you can narrow down locations that you can serve and delineate between users like cars or motorcycles, truck drivers, and cyclists. Additionally, it allows you to use retargeting tools and get in front of people who visited your website while being logged into their Facebook account. More or less, these can be applied to Instagram as well, through your Facebook Ads Manager. Compared to other traditional marketing methods, or Google Ads, it can be relatively cheaper and require lower commitment. At this point, we need to mention that we always see Social Media as complementary to campaigns to an overall strategy, but this doesn't decrease their value.
3.Video Marketing through YouTube
Video Marketing is one of the hottest topics for Law Firm Marketing lately, and we see it as one of the trends for 2021. Another fact is that a significant percentage of business owners are somewhat skeptical about their involvement in it due to the expected costs. While this might hide some truth, and production requires an investment, there are ways to kick off your Attorney Video marketing. A few months ago, Google launched the Video Builder Tool, which allows you to create short videos using your existing assets (such as logos, photos, etc.). These are not the perfect piece you would expect from a video agency, but they can be your first step. The tool is free, and the formats are compatible with YouTube bumper ads, one of the most effective ad formats on the video network. As soon as your videos are ready, you use them both organically and on YouTube ads. Don't be discouraged by a potentially low initial view count of your uploads. That's normal. Your organic presence can help you in multiple ways, enhancing your brand awareness, and potentially helping you rank better. Another excellent idea for videos is QNAs/FAQs. You can use your camera and answer some of the most common questions you come across. That adds tremendous value to prospective clients who are in the research phase.
What are our takeaways:
Digital marketing is a must for every Law Firm that wants to stay relevant.
It doesn't always require tremendous budgets and ad spend. Proper research and the right partnerships can work wonders, even with relatively lower investment.
US Hispanics, on many occasions, represent the brightest opportunity for your Law Firm. Depending on your practice area and location, you can get in front of your potential Spanish-speaking clients at a lower CPA compared to English.
Organic is not dead and you can use your resources to stay active, relevant, and always closer to your community and potential clients.