Social platforms have been at the epicenter of digital marketing strategies with significant increases in users, traffic, and time spent on the networks. Facebook and Instagram (under common ownership) are two of the most mainstream and broadly used social media platforms, and attorneys often use them for both organic posting and/or paid campaigns.
Following the most current news, trends, and updates have always been our bread and butter. Our past blog articles have tracked the hottest trends in Law Firm Marketing for 2021, the recent local SEO and GMB changes attorneys should be aware of, and the most relevant Google Ads updates for lawyers. Similarly, we've been listening to the current vibe and have been keeping an eye on what's happening on social media platforms. You can read all about Clubhouse and how you can use it for your law firm as well as how to get your Facebook Ads approved quickly. Today, we'll be coming up with another valuable article on two of the most significant social networks for law firms: Facebook & Instagram. We'll be covering the most notable updates in early 2021. Keep an eye on the article as we will be updating it regularly (every quarter) with more updates and changes.
None of the platforms need an introduction regarding their size, importance, or influence, so let's begin with Facebook. (In the meantime, if you'd like to read more, you can find relevant topics on our blog).
January 2021: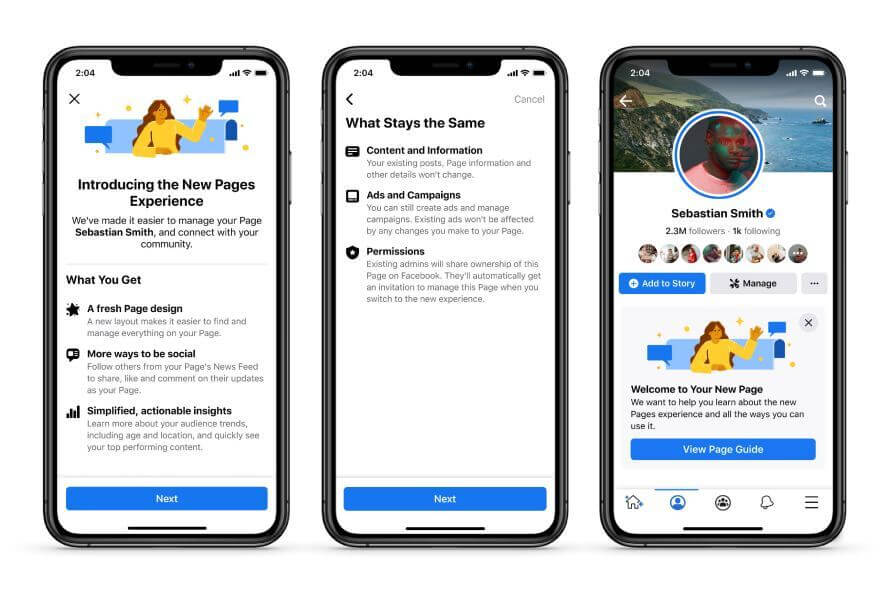 At the same time, they introduced a new, dedicated news feed that allows users to navigate, engage, and/or join conversations with followers and fans. To us, that's one of the most critical updates recently, as it will allow your law firm to appear on more news feeds through conversations, comments, and activity.
They've revamped the navigation between pages and personal profiles, so it's more convenient for users to switch accounts.
You can now host Q&As on your law firm's Facebook page. This new feature allows you to interact with followers, letting them ask questions about topics of interest. For example, if you are an attorney handling work-related injuries, you can host a Q&A about tips on how to handle such an injury.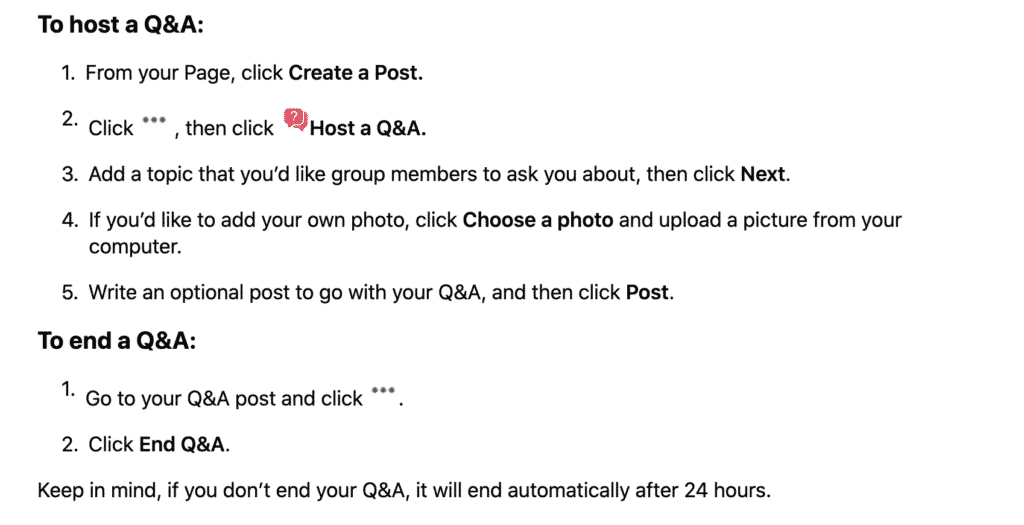 Our final highlight for January 2021 Facebook updates is the admin controls. The social media platform has introduced a new, more task-basked admin control interface that allows you to more clearly assign roles and grant access and/or permissions based on specific tasks.
February 2021:
This is the first update and the one we want to highlight the most. Facebook is investing in a new AI tool that allows visually impaired individuals to access the platform and navigate through it seamlessly. While text-based parts of the site have always been easily accessible, photos were not. However, nowadays, even in places where you don't add descriptions, the AI can recognize elements of these visuals and provide a more detailed and pleasant experience. It allows screen readers to read out images (or even videos with long descriptions).
The exclusions control is now on BETA testing. That's probably one of the main reasons why advertisers have had doubts about showing ads on Facebook. It's still too early to tell, but it will eventually allow businesses to run their campaigns to exclude placements or topics. For example, you could exclude your law firm's ads from being shown on topics of crime or tragedy. More to follow in the near future.
Let's move on to Instagram and explore what's new in early 2021. 
January 2021:
The new year found iOS users with an update, the iOS 14. It brought several privacy features, and the new operating system restricts the amount of data collected by Instagram (which also applies to Facebook). We're still monitoring the side-effects of this privacy update, but the feeling is it's providing a slightly less personalized ad-experience.
February 2021:
Instagram now offers a centralized dashboard to businesses (and influencers). That means your law firm is able to access a new professional dashboard that allows you to get all the valuable information and metrics in one place. Some of them appeared separately, but it's the first time you can have them consolidated on one page.
Instagram is testing a different layout for stories. According to news and reports, vertical stories are already on BETA, and we may see this popping up sometime soon, but it's not confirmed yet.
Another interesting update on the test-phase is the potential removal of sharing posts on stories. This is a tool several businesses and influencers use to prompt their followers to check their recent posts, and it could cause the visibility of posts to take a hit. On the other hand, it could further enhance the originality of Instagram stories.
Restoring deleted photos is now an option for Instagram users, as the platform has introduced a "recently deleted" folder. That's particularly crucial for assets deleted by mistake or accounts that were hacked.
March 2021:
Instagram Reels will start appearing on Facebook. Reels is one of the most recent features on the social network. In an effort to promote it further and enhance its reach, Instagram is running tests about the significance and reception of showing them on Facebook.
Rooms are the latest addition to Instagram Live. The new feature allows up to four users to connect and broadcast live. It's an interesting new function that attorneys can use as an opportunity to connect with peers and offer live discussions on the hottest legal matters.
It's time for our takeaways:
Facebook and Instagram, two of the most mainstream and commonly used social media platforms, keep improving their interface and policies.
Both platforms add new features, such as Instagram-live rooms that allow up to four people to broadcast simultaneously and Facebook Q&As.
Both platforms constantly revamp their insights, dashboards, and navigation features, aiming to create a seamless and less distractive experience for businesses.
We'll keep updating our article with the most relevant and meaningful Facebook and Instagram updates for law firms.
Editor's Note: This post was originally published on March 14th 2021 and was updated on June 5th 2021 for accuracy and comprehensiveness.
Next to the exciting new features and tools that Facebook develops for its social platforms, external factors dictate specific changes. The most recent topic that led to significant changes in how Facebook and Instagram ads work is the iOS 14.5 update. Apple has given its users the option to opt-out of app tracking, adding a layer of privacy and control. That's a positive step towards a safer and less invasive internet but simultaneously changes the way ads on the social network work allow you to target your audiences. Based on the newest restrictions, custom audiences offer fewer options, limiting the behavior-based targeting that has made Facebook ads so successful. Additionally, it adds limitations to your Facebook Pixel, with Facebook recommending you stick to one Pixel per domain and up to eight custom events. Finally, your reporting is changing, removing the 28-days history, and substituting it with 1 or 7-day windows.