Editor's Note: This post was originally published on December 13th, 2020, and was updated on June 9th and July 7th, 2021 for accuracy and comprehensiveness.
On December 3, 2020, Google launched its latest core algorithmic update. After the ones that happened in January and May, this is the third in 2020, and as we are preparing for the holidays, you might wonder if this is an early Christmas gift. 
Everybody involved in SEO knows that it takes effort and time to reach the top spots of the SERP rankings. Getting there doesn't mean that one can stop his actions and get a guaranteed place. One of the multiple reasons behind this is the algorithmic changes often introduced by Google. Such a change took place on December 3, and we're here, just a week after that, to review the first sign and explore the core update's impact on Law Firm SEO.
The previous core update occurred in May, and you can read more about it in our article. Briefly, it was a broad update, affecting multiple verticals, including legal. Summing up the winners and losers, we can tell that directories and other aggregators gained ground, while physical retail and travel & hospitality took the biggest hits. What about this update, though? Is it as extensive as the last one, and how is it impacting Attorney marketing?
The preliminary indicators for December's core update
We'll try to determine the extent of this latest update on two tools, coming from SEMrush and MOZ.
SEMrush is reporting an increased SERP volatility on the next day after the update. To be specific, they are reporting a score of 9.4, an indicator of a potentially significant impact, as it's close to the highest point, we noticed in May 2020. According to the initial estimates by SEMrush, we could be potentially talking about an even more significant impact than May 2020. However, we're still in the early stages, and we'll keep you updated as we gather more information.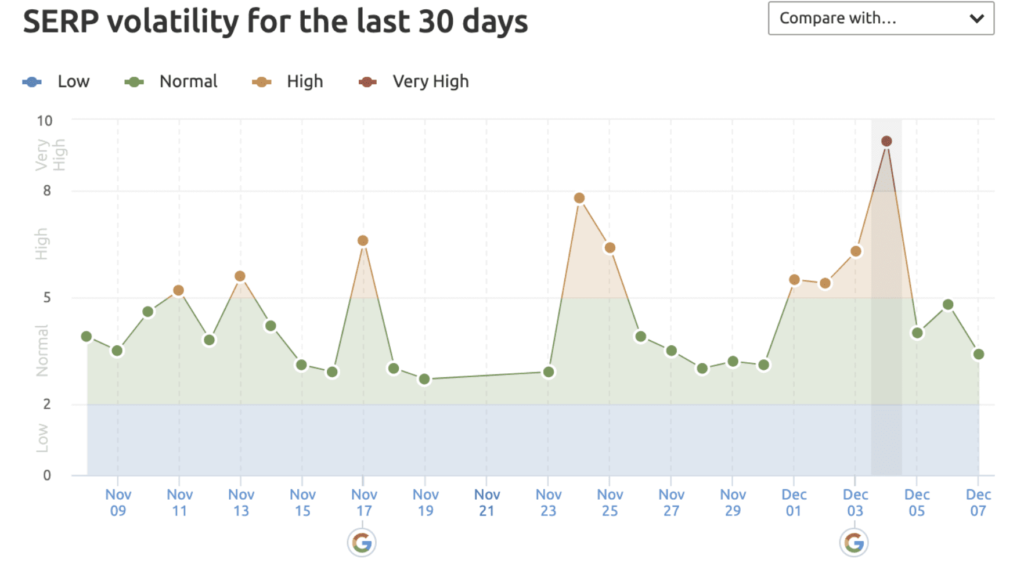 Moving to what MOZ is reporting, we see 112 degrees on December 3. Exactly as we saw with the previous tool, this report's impact is identical to what happened in May, when we saw the same "weather."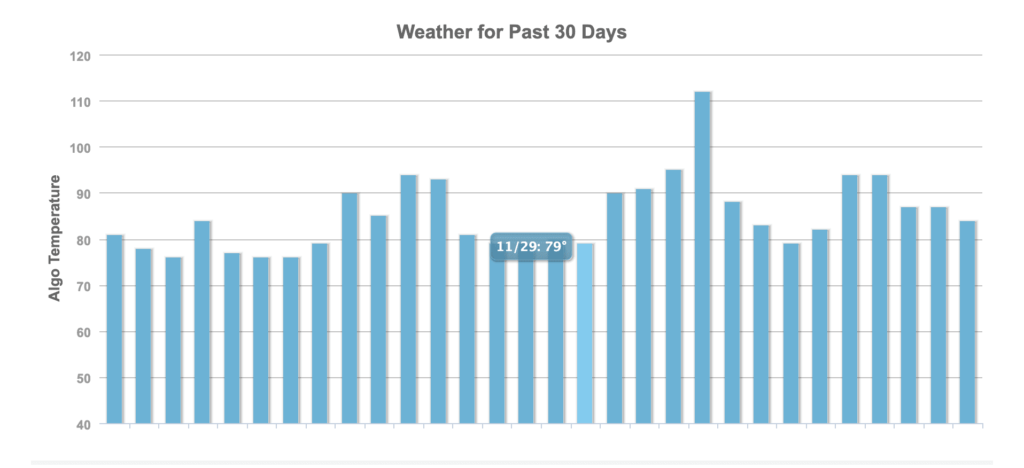 With both tools reporting signs of an extensive impact from the core update, we should look at the potential winners and losers, followed by the effect on SEO for Law Firms.
Who's on the winning and who's on the losing side so far?
The early signs suggest that real estate, health, and Law & government are among the most affected verticals on mobile and desktop. If we'd look at what's happening separately on desktop, travel, and finance, seem to be highly affected, while on mobile, we single out jobs and pets & animals. It doesn't mean that these verticals are winning or losing as a whole, but the reflection here shows that these industries are affected overall. What's noticeable here, and important to notice, is that websites with large traffic counts are among the most affected. Reports show that almost half of both the winners and losers are domains with over 1 million monthly visitors.
Below you can see the distribution of winning domains, as reported by SEMrush so far.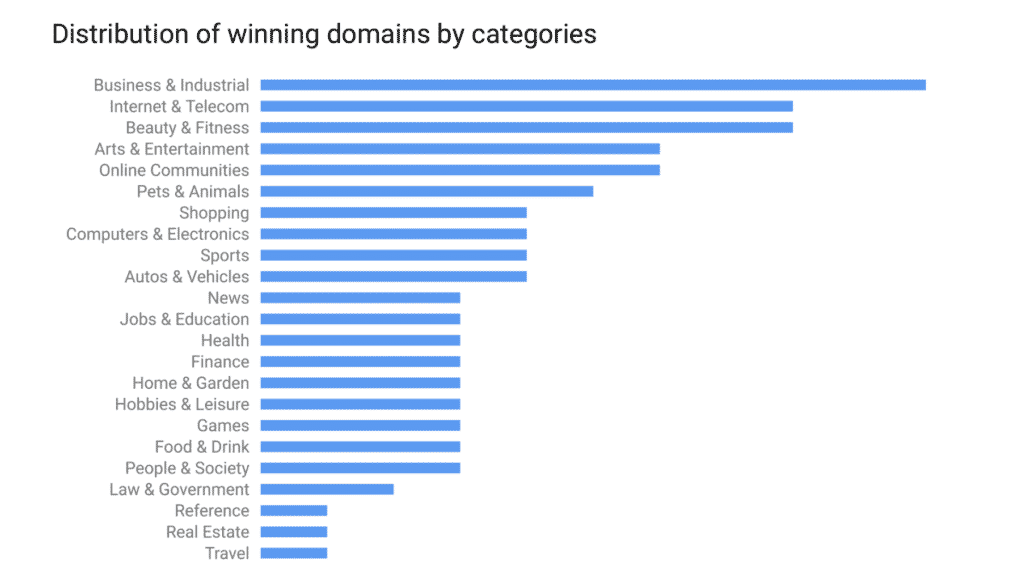 How can the core update impact your Law Firm?
As you can see in the previous graph, Law & Government domains are in the 20th position of the winning websites by category. Business & Industrial, Internet & Telecom, and Beauty & Fitness get the top 3 spots, and while we can't make safe assumptions, we can come up with a list of suggestions to pay attention to for the future.
We've seen it happening with most of the latest core updates, and the December algorithmic update seems to be no different. Google is paying increased attention to quality. Quality in a holistic way. The first you should review if you were impacted is your user interface and the experience you are offering to your potential visitors. Seamless navigation across all devices, fast loading times, and no broken links should be your top priority. The next point to performs your checks on is your content. Begin with the way it's structured. Does it follow clear paths that make it easy for search engines to crawl it and for visitors to find and digest it? Your URLs should also be relevant, adding an extra layer of discoverability. Then, move to the actual review of your content. We always preach for unique and original pieces, which is what Google approves and favors. If you have suspicions that you might have copied content on your website, you should look further into it and investigate what could've happened. In case you need help, or if you've been affected by the update, don't hesitate to contact us. Finally, review your links. If, for some reason, you took the path of forced link-building, this might be among the reasons that Google singled out your website. We've said it in the past, and we'll mention it again, don't buy links, and don't fall for lists and link vendors. Google will eventually notice and take measures.
Tip: If you see a competitor constantly outranking you, or if another Law Firm seems to have gained ranking on the SERP, review their website and practice. Benchmarking is as relevant as ever, and it can prove beneficial for Your Law Firm's SEO performance.
Time for our takeaways:
The December 2020 core update seems to be extensive, with multiple verticals being affected.
Don't panic if you have been affected. It might be a temporary drop, but in every case, it's a great chance to review your SEO strategy and performance.
The legal vertical seems to be among the most affected, but this isn't necessarily negative. If you're following the best practices, you might have seen your website on the winning side.
It's still early, and we'll keep you updated on this article with more news and facts.
June 9th Update
On June 2, 2021, Google came up with another Core Update. As always, we expect to see fluctuations in the SERPs, primarily until the conclusion. This new algorithmic update is as global and extensive as every Core Update, but keep an eye on the best practices we've explained and don't panic, as another update is coming in early July. Chances are, even if you're impacted, considering there are no reasons to get a penalty, you'll recover as it concludes or with the July update.
The June Core Update concluded on June 12, and experts have pointed out that it was a notable slow-roll. The most notable fluctuations occurred in the last two days (11-12). The highest volatility was noted on Health, Vehicles, Pets & Animals, Science, and Travel. Law & Government, where Law Firms fall under, was on the 7th spot, making it obvious. That changes occurred, and attorneys could see their rankings fluctuate. This time, the SEO community wasn't buzzing like in almost all previous Core updates. Changes in rankings were hardly noticeable during the first couple of days but started showing up after that Monday. Experts consider it a milder update compared to previous ones and expect to see more during the July update.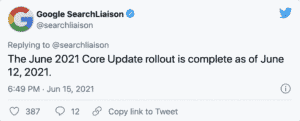 July 7th Update
The July Core Update started rolling out on July 1. As of now, it's still ongoing and expected to last for around two weeks. We expect to see here the final plans of Google for its updates that weren't ready for June. As executives mentioned, they moved forward with the features ready in June, and the remaining are following in July. That could be an indication of potential corrections in SERP fluctuations that seemed unjustified. We'll keep updating this article and come up with the final takeaways once the July update is fully rolled out.